Zurich Gastronomy
Welcome to the culinary universe of Eldora!

In our world, everything revolves around food. Our credo "We love food" stands for our elation and passion for everything we do.

We cook an honest cuisine without frippery, but everything is freshly made – because homemade tastes the best. We cook with seasonal products from the region. We cook with love and creativity, not only one cuisine, but all cuisines from around the world.

Our Outlets
Alfred's Kitchen
Traditional dishes, delicacies from all over the world, oven-baked dishes and healthy bowls: we cook for every taste - fresh every day and with seasonal ingredients.
Grab n' Go
The Sandwich Bar offers a large range of crispy bread, fresh ingredients and various extras to make your own favourite sandwich.
Quai Café
Everything good comes in a bowl. Quai Café serves two different sushi bowls every day and fresh sushi to take away or enjoy here.
Acts of Green - No Foodwaste
30 March
The catering industry is responsible for 7% of food waste. Eldora AG joined the agreement of the Federal Office for the Environment in 2021 together with many other industry partners. The aim of the agreement is to reduce food waste by 50% by 2023.
You can also do a lot against foodwaste at home - discover exactly what you can do here.
Today we serve our No Foodwaste Lasagne with Grainmade. Grainmade consists of spent grains and is an actual "waste product" of beer production.
Bio Farmer's Day
4 -6 April
In collaboration with Bio Suisse, we serve a complete organic menu with ingredients from Swiss organic farmers.
Acts of Green - No Foodwaste
30. März
Die Gastronomie ist zu 7% mitverantwortlich für Foodwaste. Die Eldora AG hat sich 2021 zusammen mit vielen anderen Branchenpartnern der Vereinbarung des Bundesamtes für Umwelt angeschlossen. Das Ziel der Vereinbarung ist es Foodwaste 50% zu reduzieren bis 2023.
Auch zu Hause kann man viel gegen Foodwaste machen – was genau entdecken Sie hier.
Heute gibt es darum unsere No Foodwaste Lasagne mit Grainmade. Grainmade besteht aus Treber und ist ein eigentliches "Abfallprodukt" der Bierproduktion.
Schnitzel day
because the most delicious fish in the world is still the Schnitzel!
That's why we have crispy, thin and freshly breaded schnitzel every third Friday of the month.
Cooking Classes
Whether it's healthy Mediterranean cuisine, no-foodwaste menus or dinner with friends: learn all the tips and tricks for preparing different menus from our professional chefs.
every Wednesday, for 6-12 people
Send us an e-mail to: catering.zurich@eldora.ch
Every Thursday:
BBQ at Quai Café
We fire up the grill. Every Thursday on the terrace of the Quai Café.
There are various meat specialities and vegetarian options to combine with different salads.
Paradise Tuesday
Every 1st Tuesday of the month we give the animals a day of and ­explore the vegetarian / vegan paradise where we encounter exotic spices, dewy ingredients and a ­beguiling array of ­flavors. Our dishes are that delicious, that you won't miss the meat - promise!
Click & Collect
Lunch menus
Order lunch menus from our daily specials by 10.00 a.m., pay for them and collect them from 11.15 a.m.
FOOD-SAVE-MENU
We love food! That's why we would like to find a menu-saver for our menus with over-produced food. We call them food save menus. You can get them for a reduced price. We publish our menus here daily from 15.00.
Payment by credit card only.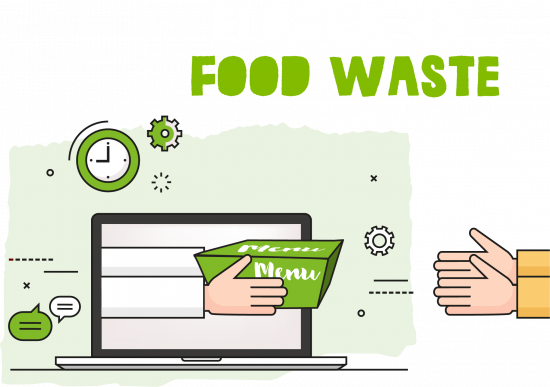 Today's menus

Monday
Tuesday
Wednesday
Thursday
Friday
all
vegetarian
vegan
gluten free
lactose free
Click & Collect
Click on the
i
icon for allergens & nutritional values.
Your opinion matters
Send us your feedback about our service, our offer and Co.
Contact
Catering Manager Premium Service